Today is the day to share your livingroom, hooray! SO stop by
View Along the Way
and link up! I am sharing my living room and linking up today in honor of the Roomspiration blog hop & link party.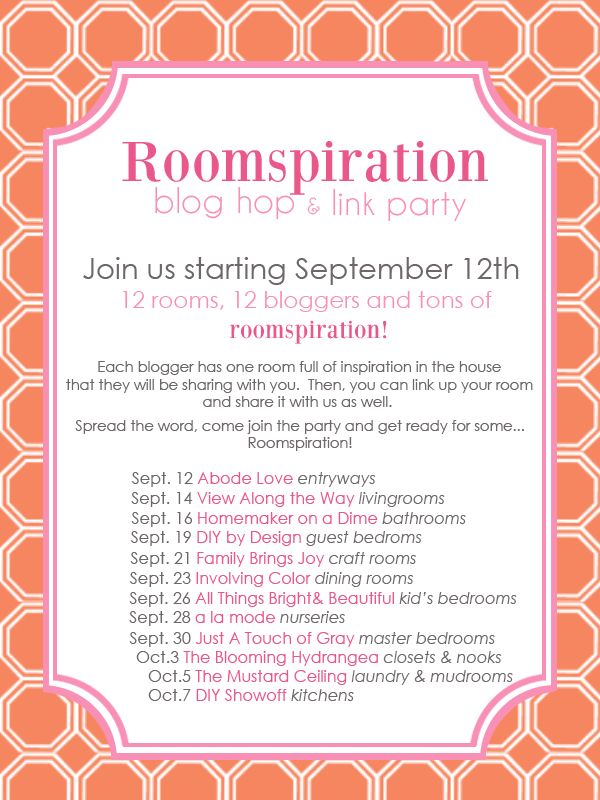 As some of you may know from previous posts, when Mister Husband and myself moved into our abode we had NO furniture. We had a mattress on the floor, one dresser, a tv and a kitchen table with no chairs. I purposely didn't borrow skank hand-me-down furniture because I really wanted to take my time and pick every piece with purpose. The color scheme for my living room came from a pillow from Target (it doesn't even live in this room anymore, but that's what inspired me!) It was gray and yellow and has been all over the blog world! I then ran across this pale yellow rug from Pottery Barn and I knew that gray and yellow would be my color scheme! The first piece we got for this room was the mirrored Hooker coffee table. I scored it for a few hundred dollars at a furniture closeout place in Birmingham, AL. I am still adding accessories and changing things up here and there, but I've been super pleased with my progress!


Here is a better look at the swan my Grandpa carved for me.
I love the undulating lines of this piece and the softness that it brings to the space.
I know, I know... that was a LOT of photos. In my defense: look where I started! AHHH! These skank shutter things were left at our abode from the previous owners. My Supermom snapped this photo of Mister Hubbs, me and Lady before I started painting the living room. This was right when we moved in... we didn't even have King (our lab) yet!
The yellow and gray pillows are what inspired me for this room. The leather slipper chairs that are what I had purchased before the Restoration Hardware chairs, they didn't work as well in the space once I had gotten the rug, drapes and sofa so I replaced them! Also notice the pale gray walls... that was my first coat of paint-- It wasn't warm enough for my taste so I repainted!
Ugh... check out that skank hole in the wall for the tv! (I thought the hole was better than those shutters) Hooray for Colonel Dad and Mister Hubbs closing that sucker up!
I hope you've enjoyed my living room, now stop by
View Along the Way
and link up your living room! Have an awesome day abode lovers!