Today is the day to share your GUEST BEDROOM, hooray! SO stop by
DIY By Design
and link up! I am sharing my guest bedroom and linking up today in honor of the Roomspiration blog hop & link party.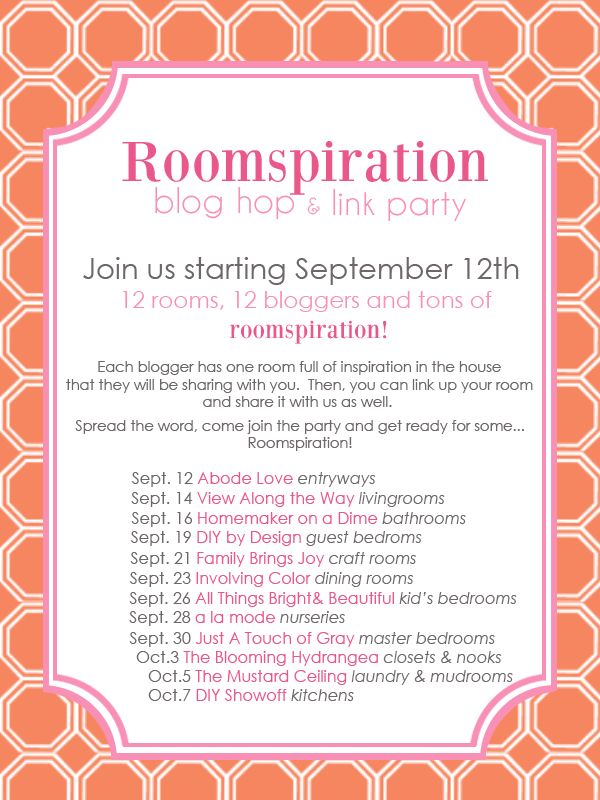 So, sorry in advance for the quality of these photos- but here is my abode's guest bedroom! This whole room was inspired by all of the artwork that I have hanging on the walls. This is artwork that I created while attending Auburn University and I really wanted to put them on display in our abode. I created the drop cloth curtains for this space to add a bit of drama to the space and loved the way they turned out. The walls are deep metallic gold (from Ralph Lauren's paint collection) and I think they add a warmth that's perfect for guests to feel at home!
Here are a few close up shots of my artwork. These are mixed media collages that I created for my senior project- they're meant to be dreamy, colorful and a bit odd. I love them!
This is one of my favorite pieces.
My supermom helped me frame and mat all of these pieces. I love the impact they make when you walk into the space.
Hope to see all of you linking up over at
DIY By Design
! I hope all of you abode lovers have a great day!